---
Lessons
Learning the violin is available for children aged 5 and above. There's no upper limit!
Those children who are complete beginners will be taught with the Colourstrings method. Those who are already established learners will be taught in the conventional way but drawing on this Colourstrings technique.
Read about the Colourstrings technique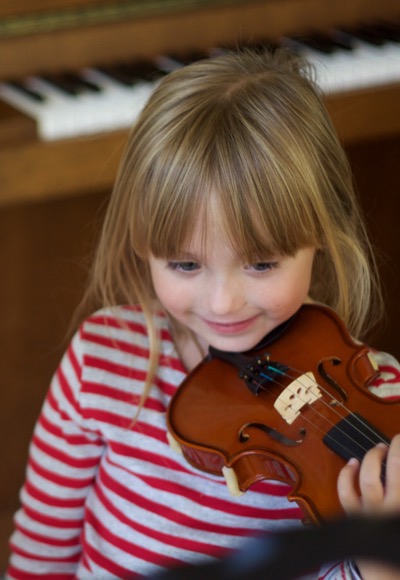 You will need to provide your child with a violin. Violins are one of the more affordable musical instruments – a brand new good quality student violin set-up will cost around £90-100, and can be re-sold when you upgrade. Second-hand violins are also available from many music shops, and hiring is sometimes possible. It's essential to get properly measured for a violin before starting, and they start from 1/16th for the very smallest students.
General musicianship class is compulsory for beginners aged 5-7.
Violin tuition fees
£12 for 20 mins, £15 for 30 mins, £25 for 45 mins, £30 for 60 mins